Administrator
Staff member
Buenos días.
Esta vez voy a poner un texto mas largo que de costumbre, donde quiero expresar mi opinión y punto de vista (de forma personal), el estado del servidor y el futuro del servidor.
Es realmente triste el panorama actual de Metin2, el cual parece mas una red social que un juego MMORPG, es obvio que al ser un MMO la interacción con la gente es de lo mas importante, pero que funcionen mejor servidores copias y todos iguales por ser mas "Metin2" pues a mi me ha frustado bastante durante mucho tiempo, pero bueno ya han pasado 6 años desde que hago algo diferente a eso y no va a cambiar nunca, yo se perfectamente el estilo de servidor que podría triunfar y ganar un montón de dinero sin exagerar (mi moral me lo impide también soy demasiado tonto) pero no podría disfrutar haciendo las cosas tanto como con este servidor o como fue en su día con Angel2. Aparte aunque sea una minoría, se que mi trabajo se agradece y es suficiente para mi.
El estado del servidor es obvio y he sido consciente siempre, en cuanto a jugadores va cuesta abajo, en cuanto a contenido yo creo en mi trabajo y se que no es malo y va creciendo poco a poco. Ni el 1% de los jugadores que entran llegan al nivel 200, y aunque lleguen a lo mejor no les interesa ni el PvP, así que esta es la última bala respecto al PvP (no quiere decir que vaya ha haber eventos PvP nuevos o se puedan tocar un poco las razas ...)
Esta actualización ha sido bastante meditada y no ha sido de la noche a la mañana. Lo que quiero conseguir con esto es que haya mas movimiento PvP.
Por otro lado, no quiero eliminar el PvM con esta actualización, en PvP no tanto, pero en PvM tengo infinidad de ideas. Solo quiero enfocar el PvM de manera para los que realmente les gusta mas.
Bueno sin mas rollos voy explicar en que consiste.
- Level 200 y equipo PvM, Instantaneo. (Opcional)
-- Todos los jugadores nuevos o de menor nivel que 200, han recibido un pack para poder subir instantáneamente al 200, contiene el equipo PvM del 200.
-- Los mapas del 1 al 200 siguen abiertos, para misiones, drops, etc.
- (PVP) Ahora en vez de empezar con T0 empiezas con T1. (Sigue siendo necesario incluso con el pack tener que farmear los runiks tanto en PvM como en PvP)
- Es necesario tener el equipo T3 para participar en eventos PvP.
- Se han eliminado las llaves de las Mazmorras, exceptuando
- Las piedras PvP se pueden conseguir en tienda.
- Varias tiendas han cambiado su contenido debido a estos cambios.
- Cambios PvM y PvP en tienda, no se puede craftear cambios PvM+, los cuales son dropeados en el juego.
- Rework de Dorados, ahora hay 3 niveles. (< 215, < 225, 225) según tu nivel. Obviamente las recompensas/vida varían.
- Ahora puedes crear varias pociones a la vez.
Zaramal (LvL 225)
- Esta mazmorra es continuación de Fear, es decir es recomendable tener equipo de Fear.
- Posibilidad de subir el chaman corrupción a nivel 20.
- 3 nuevos drops de helix
- Nueva fase en el nivel 10, donde tienes que defender un monumento.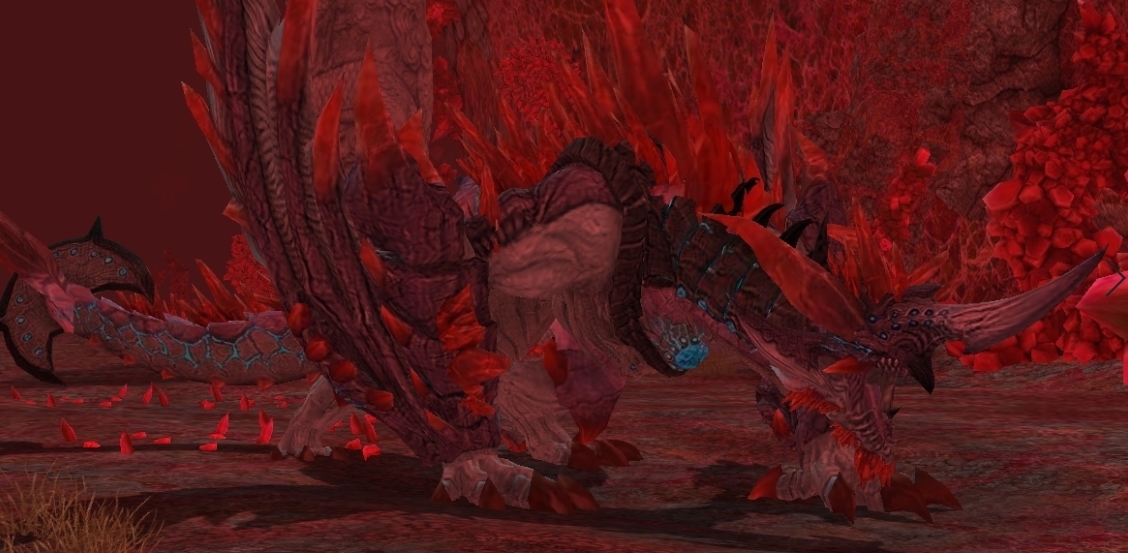 Armadura Helix Legendaria
- Puedes mejorar tu armadura PvM con Zaramal.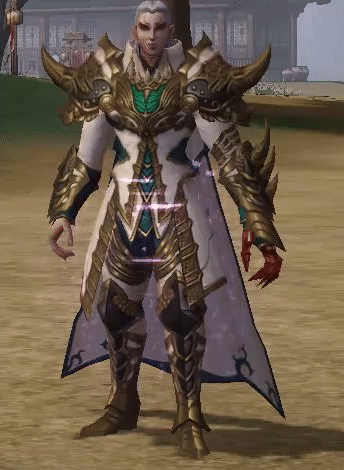 Un saludo.
PD: Quien compró y usó un pack PvP en el último mes, puede haber una devolución parcial de las Mds.
Good Morning.
This time I am going to put a longer text than usual, where I want to express my opinion and point of view (personally), the status of the server and the future of the server.
It is really sad the current panorama of Metin2, which seems more like a social network than an MMORPG game, it is obvious that being an MMO the interaction with people is the most important thing, but that copy servers work better and all the same for being more "Metin2" because it has frustrated me for a long time, but hey it's been 6 years since I do something different from that and it will never change, I know perfectly the style of server that could succeed and win a lot of money without exaggeration (my morale prevents me I am also too stupid) but I could not enjoy doing things as much as with this server or as it was in his day with Angel2. Apart from being a minority, I know that my work is appreciated and is enough for me.
The state of the server is obvious and I have always been aware, in terms of players it goes downhill, in terms of content I believe in my work and I know it is not bad and it is growing little by little. Neither 1% of the players who enter reach level 200, and even if they reach the best they are not interested in PvP, so this is the last bullet regarding PvP (it does not mean that there will be new PvP events or if they can touch the races a little ...)
This update has been quite thoughtful and has not been overnight. What I want to achieve with this is that there is more PvP movement.
On the other hand, I don't want to remove PvM with this update, in PvP not so much, but in PvM I have infinite ideas. I just want to approach PvM in a way that you really like.
Well, without further ado, I will explain what it consists of.
- Level 200 and PvM equipment, Instant. (Optional)
- All new or lower level players than 200, have received a pack to be able to instantly go up to 200, it contains the PvM equipment of 200.
- Maps 1 to 200 are still open, for missions, drops, etc.
- (PVP) Now instead of starting with Tier 0 you start with Tier 1. (It is still necessary even with the pack to have to farm the runiks in both PvM and PvP)
- It is necessary to have the Tier 3 team to participate in PvP events.
- Dungeon keys have been removed, except Vylghor, Fear, Zaramal.
- PvP stones are available in general shop.
- Several shops have changed their content due to these changes.
- PvM and PvP changes in shops, you cannot craft PvM + changes, which are dropped in the game.
- Dorados Rework, now there are 3 levels. (<215, <225, 225) depending on your level. Obviously the rewards / life varies.
- Now you can create several potions at the same time.
Zaramal (LvL 225)
- This dungeon is a continuation of Fear, that is, it is recommended to have a Fear equipment.
- Possibility of update the corruption shaman to level 20.
- 3 new helix drops.
- New phase at level 10, where you have to defend a monument.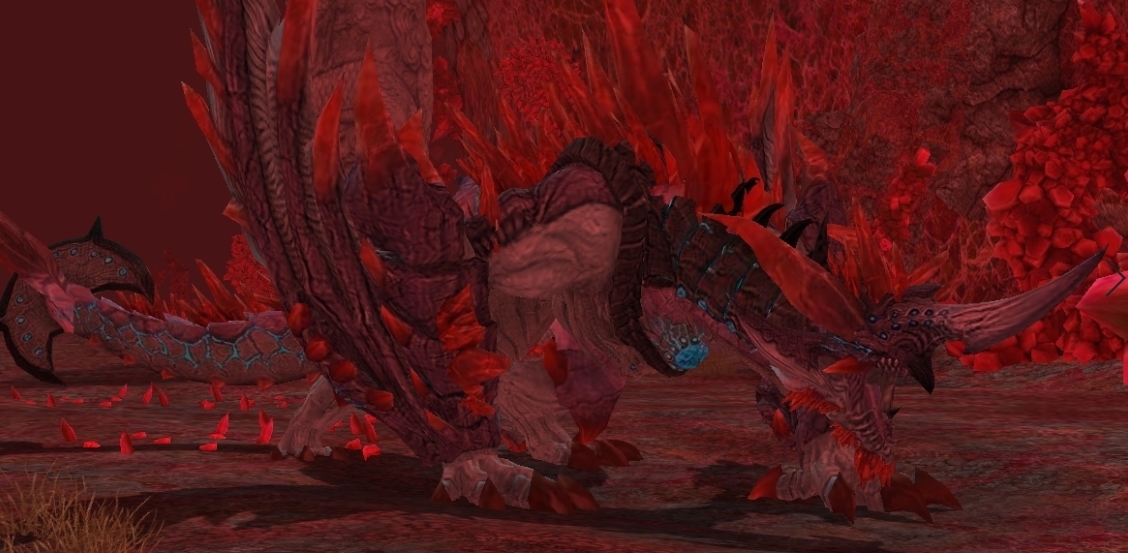 Legendary Helix Armor
- You can upgrade your armor PvM with Zaramal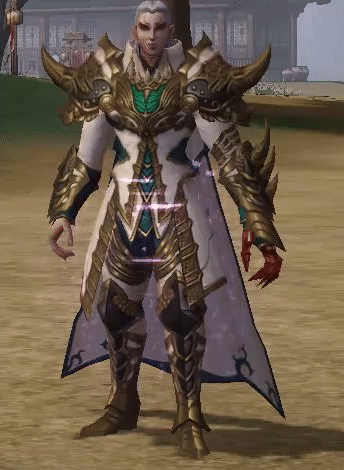 Regards.
PS: Whoever bought and used a PvP pack in the last month, there may be a partial refund of the Mds.